The most attractive employee benefits. Which bonus can you get from your company?
The basis for maintaining high efficiency at work is creating a sense of connection with the business. Let's be frank – the mission of the company is not the most important to us. The employers we choose are the ones who respect us and value our free time. We pay attention to working conditions – salary, company equipment, atmosphere and access to training. We are also interested in employee benefits, which we look at differently today than we did a few years ago. In the perception of free salary supplements, much has changed during the pandemic. Few companies delivered snacks to homes and apartments on Fruity Thursdays. Employers had to resort to completely new solutions to keep the morale high. What can you expect today and what can you require when you join a new company?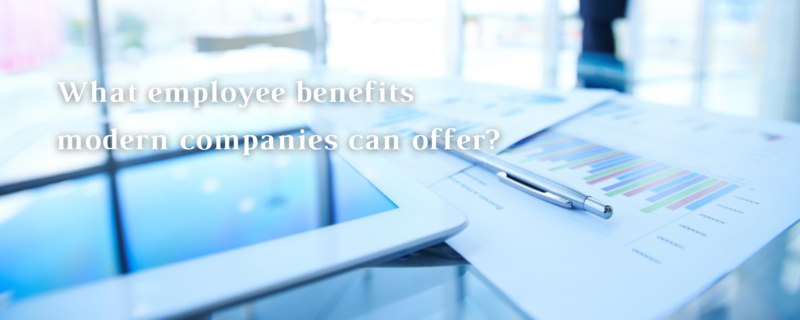 Employee benefits are most often co-financing medical care or discount cards to sports centres. Another popular proposal is Fruity Thursdays or the so-called Pizza Day. Are these solutions satisfactory? Partly for sure, but let's be honest – they are no longer competitive, especially if they are accompanied by a high salary. Employers must expand their offers if they want to keep their skilled workers. This is what AskHenry provides! But before we explain how we can work for you and your workmates, we will present you with the non-payment benefits that have been growing in popularity lately.
Fruity Thursdays are simply not enough

Fruity Thursdays, pizza, foosball games… These are just examples of non-salary compensations that don't work anymore for the employees. They do not significantly affect the motivation of highly qualified specialists, who are key to the development of big businesses. With a salary mirroring their expertise, they can just purchase all those "simple pleasures" on their own. However, it is not all about money.
Over the past few years, we have seen significant changes in employee profiles. Employees are grateful for the packages of additional benefits they have been offered, but they are looking for a different type of support from their employer. Well-being holds great importance. Modern employees want to feel good in their workplace. What is more, they want to feel energetic and have the drive to do more after they leave work.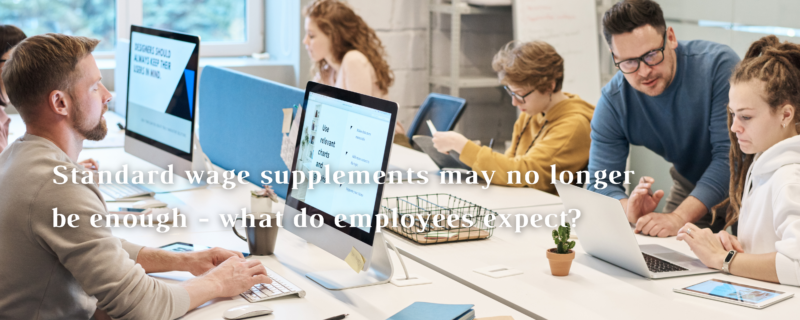 The mainstream trends are straightforward. The need for rest and development, synonymous with work-life balance, is clear. Time is the greatest value, simultaneously being one of the ever-uncovered deficits in our lives. We just don't get enough time. However, our generation has stopped accepting the constant chase that was endured by the previous one. So, it is natural for employee benefits to having changed.
Businesses outdo each other in coming up with new ideas, often unnecessarily
The creativity of some employers might surprise you. Some of the benefits they offer are truly eye-catching. There is nothing strange about it – they just want to attract new potential specialists and keep the motivation among the already employed ones. So they promise more than to subsidize health benefits, sports or training. An increasing number of offers list, for example, cars and computers for personal use or private concierge. We have even heard about foot massages in the office, more on that in a moment. Are any of those ideas good?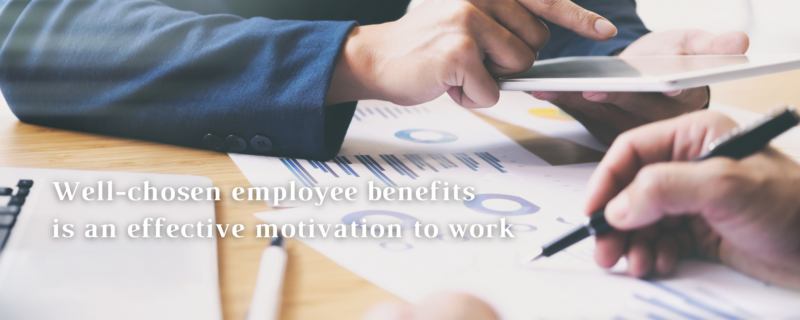 In general, there are no bad benefits for employees. Each of them will surely work in particular circumstances in different companies. Nonetheless, nobody got the foot massage. In a survey sent out by the HR department, hired specialists admitted that after a day at the desk, they would opt for a shoulder massage. They would also prefer pilates or yoga classes over a game room. Video games don't help their already tired eyes and their body is becoming awfully tense. Spoiled and ungrateful? Rather aware of their needs but – unfortunately – being left completely unheard.
Employee benefits must keep up with needs
We observe a rise in self-awareness, in the need for development and rest that stem from it. This allowed us to distinguish two groups of benefits for employees, which are frequently appreciated. We are more eager to learn, but also to get aligned with ourselves and with nature. What does it really mean?
Over the past few years, a growing interest in training packages has been observed. Employees are looking for opportunities for professional development. Therefore, for them an interesting offer of non-paid compensation includes courses. The employer's role is to buy conference tickets or to pay for a few-days-long workshop that allows the employees to gain new skills. Employers are very well aware that their employees acquire new competencies which will make job search easier for them. However, they don't feel threatened by it, because they realize that they are gaining a well-qualified crew. But more importantly, the" side effect " of such a benefit is plain gratitude and natural attachment to the company. The modern employer knows that an ambitious employee is a real gem.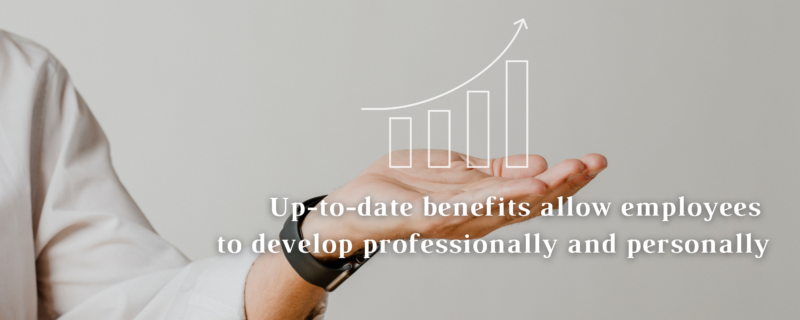 The second group of competitive benefits for employees includes self-growth. People who spend 8 hours a day at the office are eager to try something new. So they take part in yoga, mindfulness sessions or meditation. Whole groups also sign up for calming walks with alpacas or soothing ceramic workshops. Surprisingly, there has also been an increase in interest in first aid training organised at the expense of the employer. It turns out that "extreme" experiences, such as off-road or paintball, are becoming less popular. Workers are looking for a way to find peace.
The most attractive benefits for employees – examples

We are trying to prove that the best benefits for employees are those tailored to their needs (and we know we're right!). We can just make up a list – it's simply not enough. We have categorized the most interesting non-salary compensation according to the professional groups and lifestyles. See if you can find something for yourself among our solutions.
IT professionals make the group that is the hardest to match with appropriate benefits. It is because their salaries are sky-high and most of the simple pleasures are easily within their reach. In this case, it is worthwhile to dive deeper into a given group and think about the values closest to them. White-collar workers don't like restrictions; therefore, any loyalty program might be a good choice. However, we should focus on those that are not tied to a particular store or a particular service. The generation of 30-and 20-year-olds today is also conscious about ecology and is outspoken about their feelings, so we should consider:
electric scooters for commuting to work and for private use,
additional birthday leave,
heartbreak leave – without asking for details,
free psychological consultations,
menstrual leave for people with a uterus.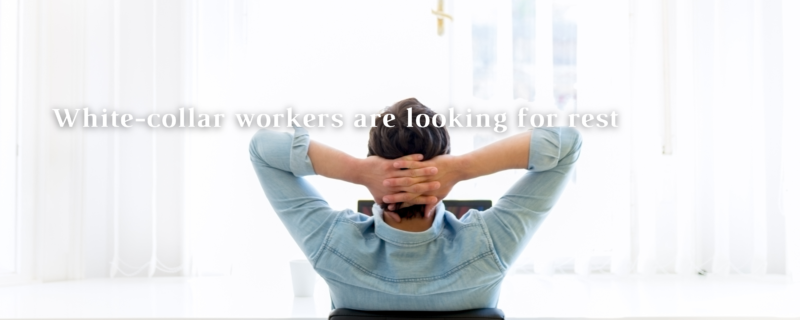 We can also hear more about paid monthly holidays. They certainly allow you to gain the necessary distance and stimulate creativity. What's more, the world's biggest players offer business training and funding for their own companies! They want to cooperate with the best and intensively expand their network of influence.
Motivation is not everything – we also need to take care of the health of employees. It is good to act on the principle that prevention is better than cure. Therefore, we should not only offer private medical care packages but also for sports activities. The company can encourage employees to create teams and rent sports facilities specifically for them. There is no reason to limit yourself: you can decide on wall climbing, basketball, volleyball or football. For many people, the above-mentioned yoga or Pilates classes will be appealing. Moreover, class participation might be encouraged by a point system that is later awarded prizes. During the pandemic, many companies have proven that sports activities can also be promoted online. Special platforms were created that allowed people to practice in their own homes under the supervision of an instructor.
Nutrition education is another field that has been favoured recently. What does it mean? Employees who regain their free time like to cook. However, they do need some instructions on making meals. They gladly choose to participate in workshops with a nutritionist or cooking classes. Think how you can change the atmosphere (and smells!) in the Company Kitchen!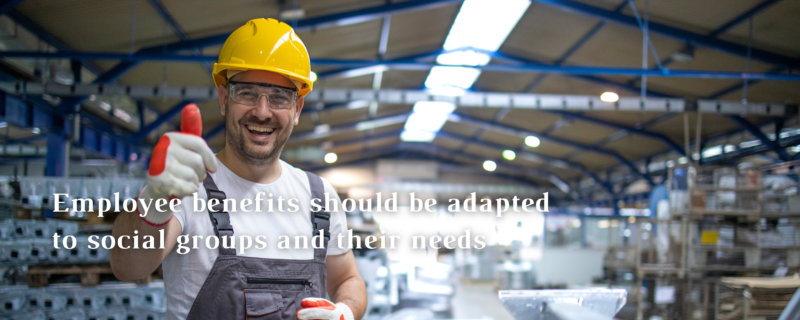 Parents make up a special group. Women are not the only ones engaged in family life anymore – men also want to take an active part in it. How to make it easier for them? By offering reasonably planned benefits. For a good start, you can extend the paternity leave. Company nurseries and kindergartens are also an excellent way to support parents in providing proper care for the little ones during business hours. This solution alleviates workers from worrying about their children at work and helps them to get to the most important meetings on time. Taking additional stress off their shoulders is a guarantee of their effectiveness.
A conversation about employee benefits is not complete without mentioning the new character that offices have acquired post-pandemic. For a large number of people, they are no longer the only or main place to perform their duties. Rather, they have become a space for integration – they affect their projects. The office must provide a space for rest and free communication. Creating a chillout space is worth consideration. If applicable, you can also think about a garden or a balcony. Big businesses are more frequently organizing integration events on their own premises – because why not?
What about the production staff? Their workplaces are very often located on the outskirts or outside the borders of large cities. This often requires long and expensive commutes. In this case, employers can simply offer fuel subsidies. Some opt for something less obvious and provide group transportation. If well organized it is comfortable and more eco-friendly! In addition, employees can enjoy free lunches, which will give them the stamina required for physical work. On weekends, they can enjoy (family) company events. For relaxation, vouchers for massages or SPA are worth considering.
Successful employee benefits
Of course, modern benefits are not in every worker's interest. Not everyone feels comfortable doing yoga or Pilates. Then what? We can offer the golden hits of employee benefits. In the list of standard benefits that have a positive impact on motivation, we will find:
health care funding – for employees and their families or partners,
sports card – for use at any time and in multiple facilities,
shopping vouchers – the less attached to a particular store, the better.
However, when looking for a job, it is worth bearing in mind that the world market has changed a lot, and Poland is open to those changes. You have an impact on the employee benefits you receive. If you work in a safe place that has your development in mind, of course. Fortunately, more and more employers are starting to realize that employee satisfaction is crucial. So there is a high chance that your suggestions will be taken into consideration. Gather your group of friends and ask about the latest HR news.
AskHenry employee benefits
Find out what we do. For our clients, we have already searched for Saint portraits, we have scheduled emergency locksmiths or bought wooden toys. We have also helped with selecting furniture for a new apartment or making an order for a custom sauna. We provide a service for both private persons and companies – a personal assistant can work as an employee benefit. Why should you consider it?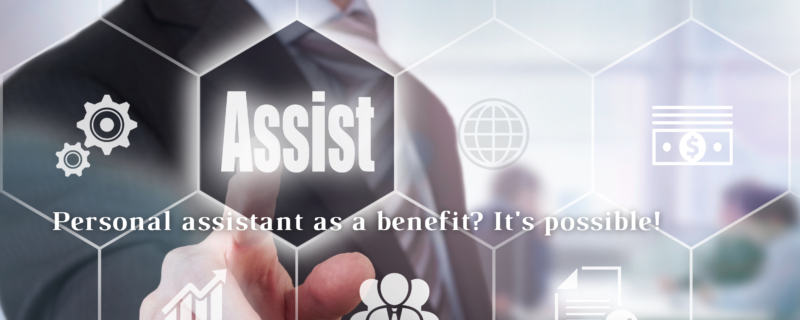 We know how to save you time! We came up with something more than a service and we have something better than standard benefits. We can help you with almost any task you want us to do. We can pick up the laundry for you, go to an Office, have your tires changed. Don't worry about things you don't feel like doing. AskHenry is a personal assistant that can help you retrieve time for what you like the most.
So… what can we do for you?