Our stories
We could talk about our completed tasks for hours. Our user's experience stories are the best advertisement, though.
Hospital with quick appointment
The doctor made a referral for surgery.... And then there was a sad contact with reality - the next date indicated was to be in 2 years time! I thought that the queues must be smaller at some facilities, but calling all the places in Poland seems impossible. I thought this was a task I could delegate to AskHenry. What did it turn out to be? In a facility 30 km away from me, there was a possibility to do the procedure in 2 months!

I had been postponing the disposal of electro-waste. I didn't have the energy to find a suitable recycling centre and drive there. However, when a backlog of equipment started to bother me more and more - I came up with an idea. I was saved from the problem by AskHenry, who picked up all the equipment from me and disposed of the waste on my behalf. I gained time and some space in the cupboard.

A waffle iron gave me a lot of scope for kitchen experiments and eventually became a problem. When it stopped working, I knew I would have to go through the pain of filing a complaint at the store. Getting there, the unpleasant service, checking the status of the complaint and probably not getting the money back... Henry has picked up the waffle iron and taken care of everything. The result? Now I have a brand-new appliance and a few hours saved to myself.
My dogs are a true companion in everyday life, not to mention, a huge part of it. That's why I didn't want to leave them at home during holidays. I was planning out my hiking trip to Beskidy and asked Henry to provide me with a list of trails that allow pets. I wanted to avoid any misunderstandings on the trails. The time I have saved I spent on finding other places I wanted to see during my trip.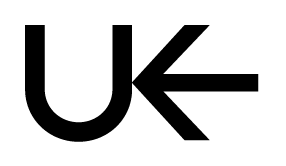 Currency exchange in Warsaw
Finding a currency exchange in Warsaw that sells dollars? No-brainer! Finding a currency exchange in Warsaw that will sell me a single dollar when I desperately needed one is another kind of story. AskHenry saved the day! I got the address of the right currency exchange within hours.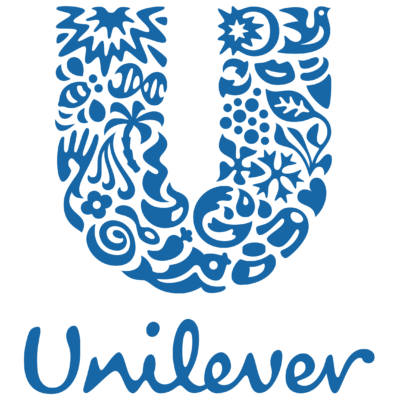 When my phone suddenly decided to switch off without warning, I couldn't help but think about all the lost files, pictures and messages. I thought that AskHenry could be my last resort! They created a list of phone service centres that included the estimated costs, reviews and contact info.

A tiny bear keychain that was a gift included in one of my purchases turned out to be my child's favourite thing in the world. When it got lost, I couldn't watch how heartbroken she was. AskHenry found similar and identical bears – which was a needle in a haystack kind of situation. My daughter has got her beloved toy back, and I became a hero in my own home :)

Booking a stay in a Mont Blanc mountain hostel
We had an ambitious plan – climbing on Mont Blanc. To our great surprise, the hardest part was not preparing our bodies, buying the right gear or training... But finding a safe place to stay during our hike. That's when AskHenry helped us – they found free spots for us in a hostel that did not have online reservations available for some time. Thanks to Henry, we could focus on the goal and reach the 'Top of Europe"!

Welcoming my daughter home
Before my firstborn got here, all I could think of was getting her in my arms. I wanted to surprise the brave new mommy, too. That's why I have taken the advice of Ola, my business partner, and prepared a welcome home balloon and flowers surprise for her. I asked Henry to help me with it. They picked, bought and delivered the balloons to our house the day my wife was finally released from the hospital. Our house looked fantastic and I could fully focus on the newest addition to our family. Everything went perfect – my sweet wife cried happy tears when she saw the decoration. Those stayed with us for a good couple of days :)

I had to complete a task for which I needed... a jukebox. I couldn't have been more right to ask Henry to help me find it. I got a whole list of products with specifications and information about where they are available for purchase.
During the wedding preparations, my fiancée and I wanted a painting with the image of St Joseph to be a part of our wedding mass. The figure of the saint is very important to us and we wanted to show our gratitude in this way. Thanks to the AskHenry team, this became possible. They searched for the painting, borrowed it, delivered it to the church the day before the wedding and drove it back after the ceremony. My wife and I would like to thank them sincerely!

I had my days off work planned and a million ideas for how to spend them. But how to choose the best destination? I told AskHenry what I was dreaming of, what my requirements were, what I liked and, after just a few days, I got a complete itinerary including accommodation! The only thing left to do was to pack and enjoy the family trip.

Small repairs in my apartment
A long list of small repairs I have been putting off for a while was finally due, as was shopping for all the necessary parts I had no idea how to pick. The only solution was to send Henry pictures and let them take care of it. So it happened – after a couple of days, I got the information on how the parts are called, where they are available and for how much, as well as a complete instalment instruction.
Flooded basement renovation
The thing seemed easy – I had to report the flood to my co-op. It turned out to be a never-ending restless fight with the board, contractors and the co-op, which AskHenry had taken over completely. Henry took care of contacting them, delivering messages and updates, working out the details and keeping an eye on the deadlines. Thanks to Henry, the basement was renovated, the source of the flood was eliminated, and I have saved myself a ton of time and frustration.
Organizing a bachelor party
The date of my friend's bachelor party was approaching and I had nothing but a list of ideas... What made things even worse, I had absolutely no time to take care of this. Weronika, an AskHenry online assistant, has taken over those tasks. She has researched and booked everything spot on time, and I did not have to think about it during my professional and home duties. I was sure that everything has been planned out perfectly for our trip, so I wouldn't have to worry about it!
Donating items to a foster home
I was about to move out so, inevitably, I had to clean and organize some things in my apartment. Turns out I had way too many books I didn't need anymore. I asked Henry to donate them to a local library, which surprisingly was more difficult than I assumed. An online consultant suggested I donate the books to a local foster home. After a couple of days, Henry has already delivered them. I was grateful to be able to help, and the kids loved the books too!
Help with preparing for a cooking class
My wife was organizing a cooking class and when everything seemed to be ready, she noticed that there are two ingredients missing, that were not available in our local store: type 0 flour and semolina... Henry was very helpful in that he bought and delivered the ingredients straight to our apartment, just before the online class had started.
What seemed to be an easy oven replacement, turned into a huge remodelling project that I honestly didn't have time or energy for. That's why I asked Henry to take care of this! They picked up the front from my place and delivered it to a carpenter that could alter it to fit my cabinet. AskHenry has saved me a lot of trouble.
I was dying to go on a cycling trip. However, my bike was in a less than ideal shape and I could not find time to try to fix it properly. AskHenry to the rescue! They have picked up the bike, inflated the tires and returned it on the very same day. All this was super quick and free.
When I have adopted my dog, I immediately felt that he became a part of my family and that I must do everything to take the best care of him. I thought about buying an insurance for him and I have asked Henry to conduct research of such insurance. On the third day, I received all the necessary information regarding the subject.
My furry friend, despite his small size, has a really big appetite. I was running out of cat food and I couldn't get to the shop where I usually buy it. Of course, if it was necessary, I would go... But with AskHenry I could have given this task to them. I didn't have to carry loads, I didn't have to stand in traffic jams and I could spend my saved time on more pleasant things.

We all know this story – you're back from a trip with beautiful memories, a ton of pictures and... a handful of useless foreign currency cash. I was tired of expanding my odd coin collection and spending hours driving from one currency exchange to another. I asked Henry to take care of this. The money they have exchanged for me is much more useful than a couple of Georgian laris and Lankan rupees.