How does it work?
Years of experience, thousands of completed tasks, trusted suppliers and contractors and a team of enthusiasts with different passions and hobbies. It is a guarantee of quality care of any tasks given to us.
1. You make a request
... by our user–friendly panel, by email or a phone call. Then we get cracking!
Pick up

IKEA

furniture

and

deliver them
2. We ask and specify
...you will be updated on every stage of the execution of your request. We will keep an eye on all the changes and special requests that might come up.
Do you want us to take an invoice for these purchases?
Yes, please! Take a vat invoice for my company details.
3. Done and dusted!
...we pick up / find / buy / deliver / assemble... and many more!
4. You rate and make another request.
Your feedback is important to us, we want to get better for you all the time.
My dogs are a true companion in everyday life, not to mention, a huge part of it. That's why I didn't want to leave them at home during holidays. I was planning out my hiking trip to Beskidy and asked Henry to provide me with a list of trails that allow pets. I wanted to avoid any misunderstandings on the trails. The time I have saved I spent on finding other places I wanted to see during my trip.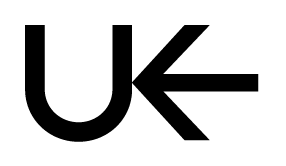 We all know this story – you're back from a trip with beautiful memories, a ton of pictures and... a handful of useless foreign currency cash. I was tired of expanding my odd coin collection and spending hours driving from one currency exchange to another. I asked Henry to take care of this. The money they have exchanged for me is much more useful than a couple of Georgian laris and Lankan rupees.

Organizing a bachelor party
The date of my friend's bachelor party was approaching and I had nothing but a list of ideas... What made things even worse, I had absolutely no time to take care of this. Weronika, an AskHenry online assistant, has taken over those tasks. She has researched and booked everything spot on time, and I did not have to think about it during my professional and home duties. I was sure that everything has been planned out perfectly for our trip, so I wouldn't have to worry about it!
Welcoming my daughter home
Before my firstborn got here, all I could think of was getting her in my arms. I wanted to surprise the brave new mommy, too. That's why I have taken the advice of Ola, my business partner, and prepared a welcome home balloon and flowers surprise for her. I asked Henry to help me with it. They picked, bought and delivered the balloons to our house the day my wife was finally released from the hospital. Our house looked fantastic and I could fully focus on the newest addition to our family. Everything went perfect – my sweet wife cried happy tears when she saw the decoration. Those stayed with us for a good couple of days :)

Time
We will help you to save up to 8.5 hours a month
Energy
We have completed 111 459 tasks in total (as of March 2023)
Peace of mind
We got 91% of positive reviews from our users