What do we do?
We're taking over the tasks you don't want to be bothered with, don't have time for, or simply don't have enough experience for. We are available at your fingertips, and we always adjust to your needs.
Find and buy concert tickets
Find a new accounting firm
Arrange a specialist to repair washing machine
Organise regular help for my parents
Reschedule my children's vaccinations
Make a list of attractions to visit in Crete
Donate clothes I don't use to the people in need
Sell my collection of Pegasus games
Take my wedding dress to the dry cleaner's
Postpone my Thursday doctor's appointment
Buy me a vase and a lunch container at IKEA
Deliver documents to my colleagues
Find a gift for my niece, she loves horses
Pick up my order, it's in the shop in my name
We have taken care of over 111 459 tasks. Despite the fact that some of them are quite similar, each task is unique in its own way and has a different story. Every saved hour had begun with words...
A waffle iron gave me a lot of scope for kitchen experiments and eventually became a problem. When it stopped working, I knew I would have to go through the pain of filing a complaint at the store. Getting there, the unpleasant service, checking the status of the complaint and probably not getting the money back... Henry has picked up the waffle iron and taken care of everything. The result? Now I have a brand-new appliance and a few hours saved to myself.

My dogs are a true companion in everyday life, not to mention, a huge part of it. That's why I didn't want to leave them at home during holidays. I was planning out my hiking trip to Beskidy and asked Henry to provide me with a list of trails that allow pets. I wanted to avoid any misunderstandings on the trails. The time I have saved I spent on finding other places I wanted to see during my trip.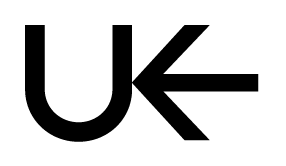 Welcoming my daughter home
Before my firstborn got here, all I could think of was getting her in my arms. I wanted to surprise the brave new mommy, too. That's why I have taken the advice of Ola, my business partner, and prepared a welcome home balloon and flowers surprise for her. I asked Henry to help me with it. They picked, bought and delivered the balloons to our house the day my wife was finally released from the hospital. Our house looked fantastic and I could fully focus on the newest addition to our family. Everything went perfect – my sweet wife cried happy tears when she saw the decoration. Those stayed with us for a good couple of days :)

Donating items to a foster home
I was about to move out so, inevitably, I had to clean and organize some things in my apartment. Turns out I had way too many books I didn't need anymore. I asked Henry to donate them to a local library, which surprisingly was more difficult than I assumed. An online consultant suggested I donate the books to a local foster home. After a couple of days, Henry has already delivered them. I was grateful to be able to help, and the kids loved the books too!