AskHenry for parents: A guide for tough times
Returns after holidays are not always a soft landing. In addition to the eternal: "Mum, I'm not getting up" and "Five more minutes", you have to change the rhythm from summer to… school. How to do this without going crazy and what's really worth letting go of – about this, the first article in the series "AskHenry for parents: A guide for worse times". In the next one, we'll tell you about good habits for… children.
---
September – what was it like?
September is a time of big changes and big disappointments. The truth is that your holidays will always be too short, no one at work will be interested in your pre-departure dispatches and your email inbox will not clear itself. Nevertheless, September catches up with everyone (see, it's coming to an end!), and with it the return syndrome. It's a variety of returns: to work, university, school and kindergarten. Of course, wise books will tell you that it's a good idea to prepare for your return as early as August, but who likes to go to bed early when you can still go to the lake or lazily read a book in the evening? The important thing is that you feel comfortable with the rhythm your family is living. You do not have to create a perfect picture. Your morning mess, wet towels on the floor, spilt milk and rolling cereal are all part of your life. You can change it (we even show you how to do it), but remember – you don't have to. Your family has its own individual rhythm
Point one: we deal with nurseries, kindergartens and schools.
Although we've been tempted by the back-to-school adverts from the supermarkets since around mid-June to fund our first Halloween costumes already, don't let yourself go crazy. If you haven't bought all your textbooks yet, we have two announcements for you, and each is good. One: you're not alone, half the parents haven't done it yet. Two: you are not alone, you have AskHenry. If you don't have the time or desire to tour bookshops or search for textbooks online, leave it to us. Our school supplies people enjoy such tasks. We will find all the books your child needs. We'll also take care of the layette. You just let us know what you need and whether you're Team Batman or maybe Avengers.
September is full of chaos for everyone, so we're still in time for the layette. Our people know that Rubble hates baths and Jurassic World's most dangerous dinosaur is Scorpios Rex. They know where to buy a real magic wand, without which the Hogwarts school year means nothing.
We approach the needs of children with special care and aim to ensure that everything we find for you will make them more willing and able to return to their educational responsibilities.
Here we go: tutoring, extra classes.
It's quite a debatable topic, every parent has an opinion about them. If you know your child needs extra lessons, don't hesitate. The sooner he picks up the material, the easier the next one will come. Finding a good tutor is an art: should he or she come to you, or will you come? Does he or she have to be a teacher, or is a degree in education enough? How do you check his/her competence? Will he or she find a common language with your child? Is the price right? These are just a handful of the first questions you will probably ask yourself. The AskHenry team will find the best tutor for you.
Is your child a little… older after the summer holidays? Does he or she have heads full of new ideas for themselves and their free time: skateboarding, climbing wall, hip-hop, guitar or coding classes? Some of these will probably evaporate after a month, but it's worth listening to our children. If you see your toddler or teenager wanting to get involved in an after-school activity – support them. Over the years, we have found extra activities, trips, clubs and peer groups where your child can pursue their passions. Children are the builders of adults – talk to them about their passions!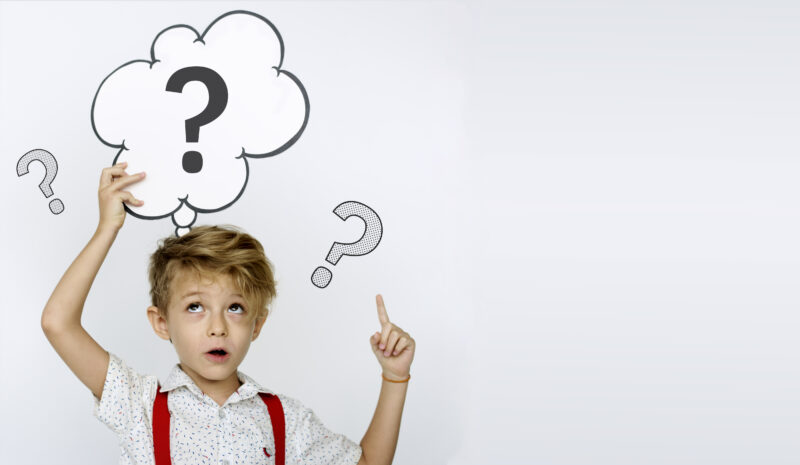 Dear parent, do you know what events your child goes to?
Kindergartens, birthdays, name days. Changing nursery and garden parties. Early autumn is the start of your child's busy social life. Later on, there will be Halloween parties, Christmas parties… there's a bit of that, isn't there? Attending social events is a very important part of your child's development. It is during them, in an out-of-school environment, that our kids practise interpersonal skills and build their self-esteem. They look themselves in the eyes of their classmates and make their first friendships. We know that you don't always have time to attend these meetings. You don't always have time to find the perfect gift, bake a cake or take care of the invitations, the costume ball. These seem like small things, but they tend to take up a lot of time. The most important thing for you is the feeling of being together, with your child – knowing that you are involved in an important event in their life.
So if your princess is dreaming of a Frozen-style birthday party, your preschooler is adamantly asking for a chameleon-shaped piñata – indulge yourself and have us do it. We'll find everything you need to make the party just the way your child dreams it will be.
Why it's a good idea to wind down when children are involved – about the difficult art of letting go.
Our children are like highly sensitive superorganisms set at full power. They register the world around them far more scrupulously than we do. They are eternal observers and explorers. But most of all – they learn life from you. When you are in a constant rush, telling them how tired you are – your child will take this as a social and behavioural norm, i.e. related to your personal behaviour. At AskHenry, we're not just in the business of cranking out small and big things for our clients. Our brand was created to help you live a good, healthy life. Good, meaning unhurried, mindful and focused on your emotions. Healthy, so with limited stress, stimuli and time eaters.
Our services help to make life easier and more enjoyable and, above all, to build and maintain relationships with the people important to us. Sometimes you just need to let go of organising birthdays or the calendar of family medical appointments and put them in the hands of professionals. The time you save will be spent together, living in the natural rhythm of your family.
Try it! You'll find that you'll stay with us longer and have more and more time.