BAT #WarsawDBSHub,
welcome to AskHenry community!
We save time, take care of your duties and save emergencies… But you already know that very well! Here you'll find basic information to help you start working with us.
How does the order process work?
1. Place an order
...through a panel, by e-mail or by phone. And we get to work!
Buy

a plant

and deliver it

to

my office
2. We ask and clarify any doubts
We will notify you about the progress of your order and respond to changes or any additional requests you might have.
Which plant do you prefer, the monstera or the common ivy?
Thanks! Two pots of monstera, please.
3. Order is completed!
...that is, we picked up / searched / bought / delivered / returned ... and much more
4. You evaluate and order again
Your feedback matters to us, we want to get better for you all the time.
The doctor made a referral for surgery.... And then there was a sad contact with reality - the next date indicated was to be in 2 years time! I thought that the queues must be smaller at some facilities, but calling all the places in Poland seems impossible. I thought this was a task I could delegate to AskHenry. What did it turn out to be? In a facility 30 km away from me, there was a possibility to do the procedure in 2 months!

A waffle iron gave me a lot of scope for kitchen experiments and eventually became a problem. When it stopped working, I knew I would have to go through the pain of filing a complaint at the store. Getting there, the unpleasant service, checking the status of the complaint and probably not getting the money back... Henry has picked up the waffle iron and taken care of everything. The result? Now I have a brand-new appliance and a few hours saved to myself.

During the wedding preparations, my fiancée and I wanted a painting with the image of St Joseph to be a part of our wedding mass. The figure of the saint is very important to us and we wanted to show our gratitude in this way. Thanks to the AskHenry team, this became possible. They searched for the painting, borrowed it, delivered it to the church the day before the wedding and drove it back after the ceremony. My wife and I would like to thank them sincerely!

Before my firstborn got here, all I could think of was getting her in my arms. I wanted to surprise the brave new mommy, too. That's why I have taken the advice of Ola, my business partner, and prepared a welcome home balloon and flowers surprise for her. I asked Henry to help me with it. They picked, bought and delivered the balloons to our house the day my wife was finally released from the hospital. Our house looked fantastic and I could fully focus on the newest addition to our family. Everything went perfect – my sweet wife cried happy tears when she saw the decoration. Those stayed with us for a good couple of days :)
What specifically can we help with?
Ewa, 45 yers old, Project Manager

What has she gained thanks to our service?

Work-life balance. We relieved her of the burden of running daily errands so she could find a moment for herself.

We organized a birthday party for her son,

...we took care not only of the venue and attractions but also found the best deals, bought and wrapped the perfect gift for Eva's son based on her suggestions - all efficiently and on time.

We rescheduled vaccination appointments for children

...who had to stay home due to a cold. Our team acted quickly, a new appointment was set up that would not interfere with Eva's work.

We have arranged for ongoing support for Eve's parents

...from now on Henry takes care of weekly shopping and filling prescriptions for the medications they need once a month.

We found the perfect form of self-care

...we found a top-rated massage salon and booked an appointment at a time that did not require changes to her daily schedule. Additionally, we suggested a manicure service at a nearby beauty salon.

We took Eva's dress to the dressmaker

...to get it shortened and whilst in there, we ordered a costume for the fancy dress party for Eva's daughter.

Robert, 32 years old, Team leader IT

What has he gained thanks to our service?

Higher efficiency in managing his business and more time to enjoy his personal life.

We purchased tickets for the concert

...Robert's wife had been dreaming of. We also organized the couples' stay at a highly rated hotel -- the wedding anniversary gift from Robert for his wife.

We took the bike to be serviced

...to the shop where it was bought, and in the meantime took care of returning the bidon that didn't fit in the holder mounted on the frame and exchanged it for the right size.

We helped select a new accounting agency

...by searching and identifying the most suitable one among local accounting agencies that could handle Robert's business. He trusted us enough to let us know his budget, which allowed us to narrow down the search.

We found and bought the most recent graphics card

...for the gaming computer that he wanted to upgrade for a long time. We looked through many online auctions and bought one at a very reasonable price.

We booked a professional to repair the washing machine

...who handled a long-standing issue: the clothes that came out of the washing machine were not spun well enough so we arranged for the serviceman of this particular brand of the washing machine to come and fix it. We made sure to check the reviews about his service before we recommended him.

Dorota, 25 years old, Board Assistant

What has she gained thanks to our service?

She put her day-to-day affairs in order and found the time for new passions, friendships etc.

We organized an unforgettable bachelorette party

…for Dorota's best friend. We helped to find and book a cottage in a picturesque location, bought decorations and created a menu suitable for the occasion. We also made a list of suggestions for a gift for the future bride.

We facilitated her move to a new apartment

...which coincided with the start of a large project that Dorota was assigned to at work. We found a moving company, purchased boxes and delivered some new furniture for the new apartment, and found a reliable professional who assembled them.



We jazzed up Dorota's new apartment

...with plants that she loves. We bought and transported new plants, soil, pots and accessories so she could re-plant them herself - something she adores doing.


We helped her plan her day off

...with a list of activities she could enjoy that Saturday. From our suggestions, highlighting the time of day and cost, Dorota and her friends chose morning yoga in the park and an evening stand-up show, for which we bought tickets on her behalf.

We refreshed her closet

...by delivering a package with new clothes from the collection point and taking a bag of clothes that she no longer likes. At Dorota's request, we donated them to the Single Mother's Home.
Use your business email, send a message to the address above.

Log in to your customer account and place an order.
What should you know
before you place your first order?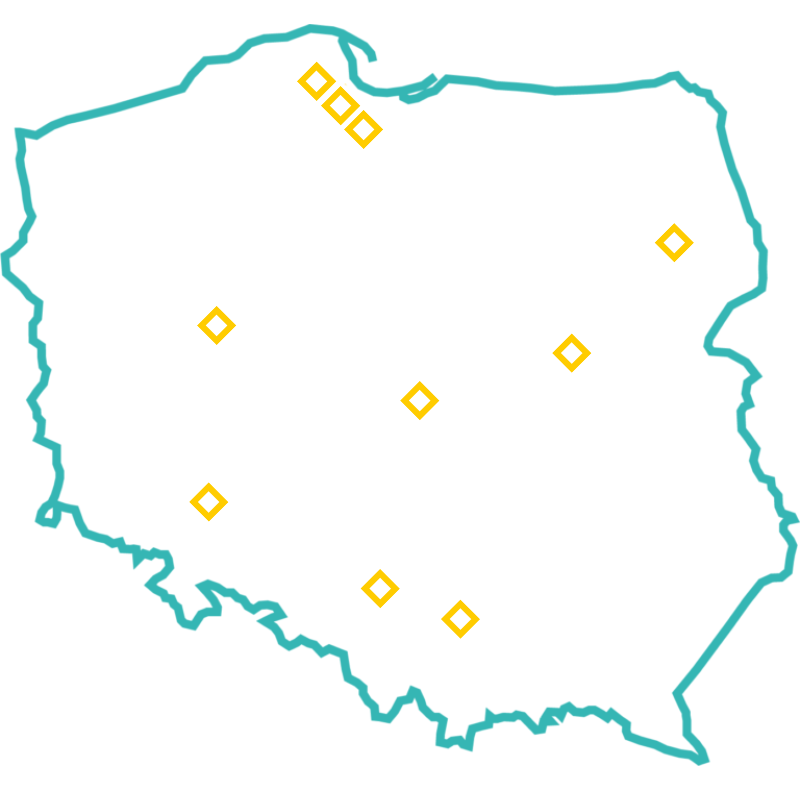 However, when it comes to online research we are not limited by any location. We help clients in the US, Denmark, Thailand… and more :)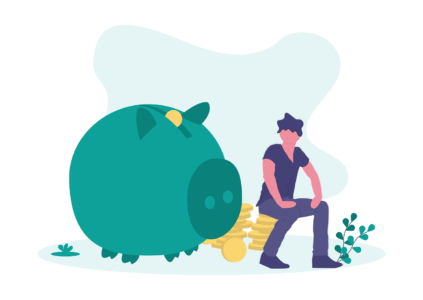 Let's speak about the time...
And money :)
⏰ You can place an order at any time, we'll answer during our working hours 8:00 a.m. – 06:00 p.m. Monday – Friday. Remember to use your business email address.
⏳ You will receive an order confirmation from us within 60 minutes.
💵 What is the payment process for an order?
For purchases up to 100 PLN we do not require you to prepay – you will pay after the order is completed.
For anything over 100 PLN, we will ask you to make full payment in advance.
Payment can be made by standard bank transfer, or by quick payment.
💸 You do not incur any additional costs for AskHenry support, only for the items and services we've purchased on your behalf.